Craving perfection?
Whether you're a home baker or cocktail maker, when it comes to crafting cream from scratch, don't settle for anything less than SupremeWhip.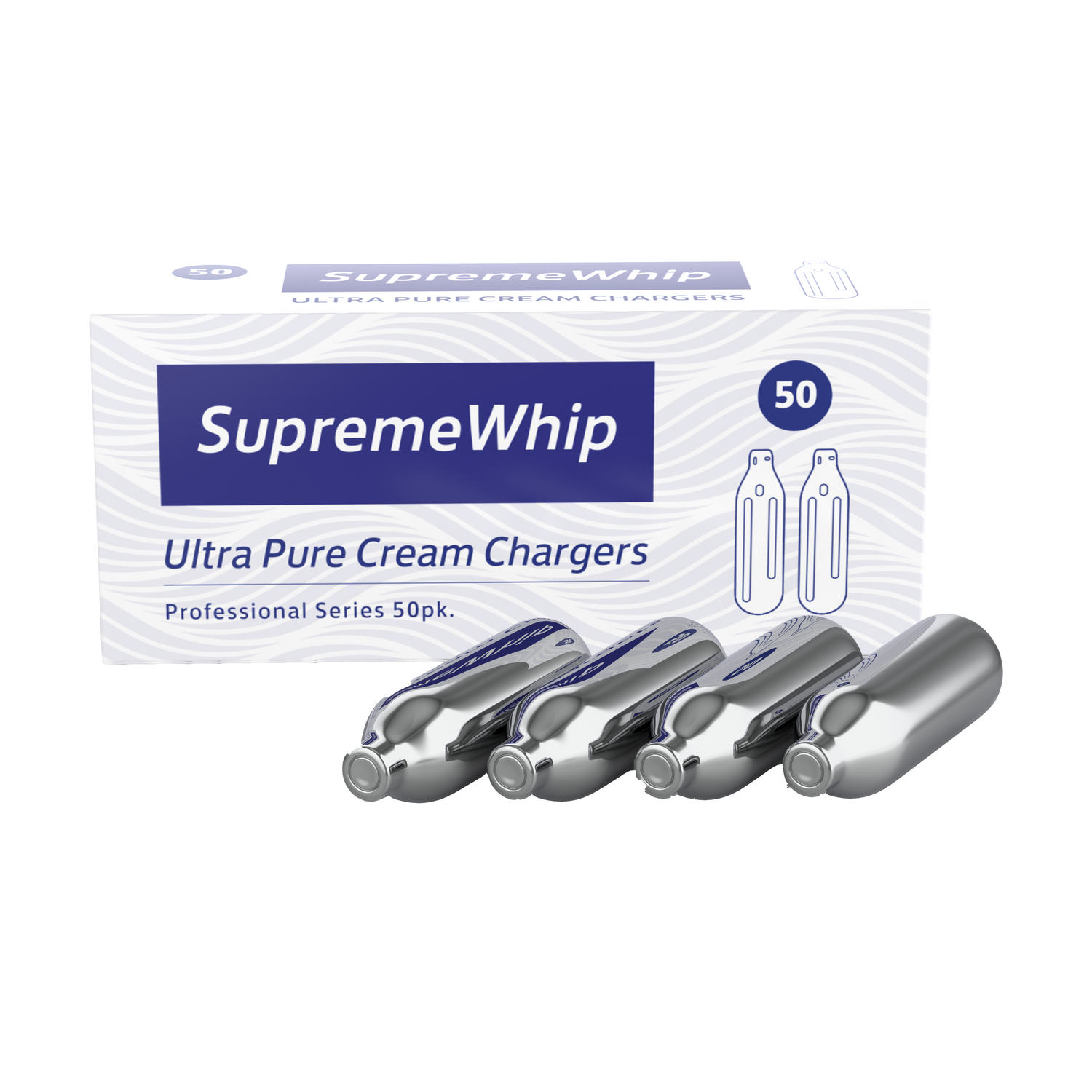 Why buy SupremeWhip
Perfectly Engineered


SupremeWhip products are made of the highest-quality materials and engineered to an exemplary standard that reflects over 60 years of manufacturing expertise.

✔ Made from 100% recyclable steel

✔ Great for the kitchen & planet

High Quality Gas


SupremeWhip cream chargers are filled with 8.2g of certified pure culinary-grade nitrous oxide N2O gas. Every cream charger is hand-picked to guarantee a high level of quality control to guarantee:

✔ No duds or leakages

✔ No oily residue or industrial aftertaste

Cost Effective


With more gas per charger than other leading brands, you can turn 0.5 Litres of cream making / heavy cream into 1.5 Litres of whipped cream - a far greater volume compared to mechanical whipping. 

✔ Save Time

✔ Save Money
Daily Deals
We run exclusive daily deals you won't find anywhere else. So whether you're trying out a new brand or buying your favourite in bulk - use the coupon code "ABC101" at checkout to save money on your cream chargers today. 
SupremeWhip Products
All our products come with a CE Certification and conform to the manufacturer's compliance standards & certifications: FDA, ISO22000(2005), ISO 9001, ISO 9002, ISO 14001. Compliance with TUV, NSF and HACCP.
SupremeWhip Cream Chargers
Quality you can trust
Our SupremeWhip cream chargers contain the highest quality nitrous oxide and are also finished in a shinier, zinc coating – making them the perfect accessory for any kitchen.
And what's more, we not only get supplies direct from the manufacturer, we have volume licence agreements with distribution rights in the USA, Europe, UK and Australia, which means we are able to guarantee the cheapest possible prices.
Universal Fitting: Standard 8g fitting
Easy Disposal: 100% recyclable materials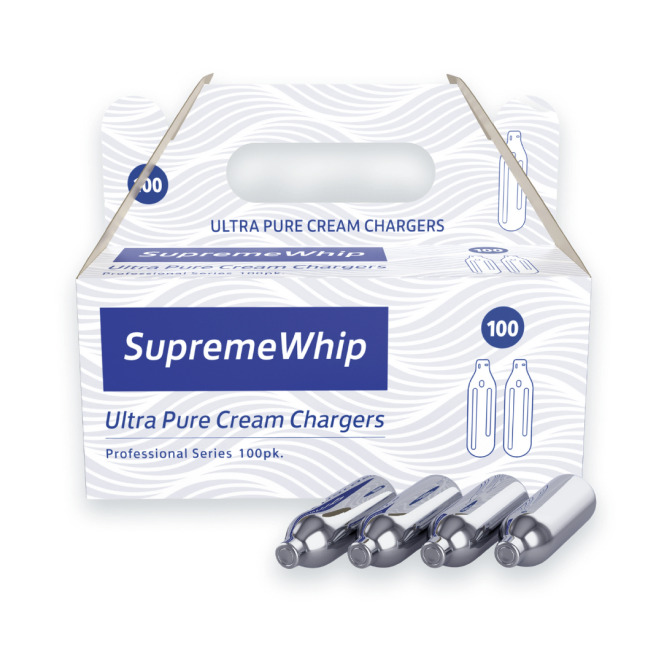 Miami Magic Infusions 580g N2O Cannister
New for 2022
Our newest brand Miami Magic offers industry leading quality in cylinders and 9g blue cream chargers. Based on the GTA game and the Miami lifestyle, this fun new brand is already a worldwide success.

Used to prepare all kinds of drinks, cocktails and dishes, ranging from the classic whipped cream to rapid flavour infused cocktails. Try our Miami Magic Infusions today!
0.95L / 580g available: Designed to maximize efficiency and productivity.
Outperforms traditional methods such as hand whipping and more modern cream-chargers, with roughly 75 standard chargers per 1 cylinder.
InfusionMaxElite 9g Cream Chargers
New for 2022
Our premium cream chargers are manufactured and certified with culinary and kitchen grade gas. The highest quality and best value culinary charged bulbs available for you.

9g of flavoured goodness! What more could you ask for?
Filled with 9g of kitchen grade gas (the strongest available!)
New zinc coating stops kitchen moisture from causing rust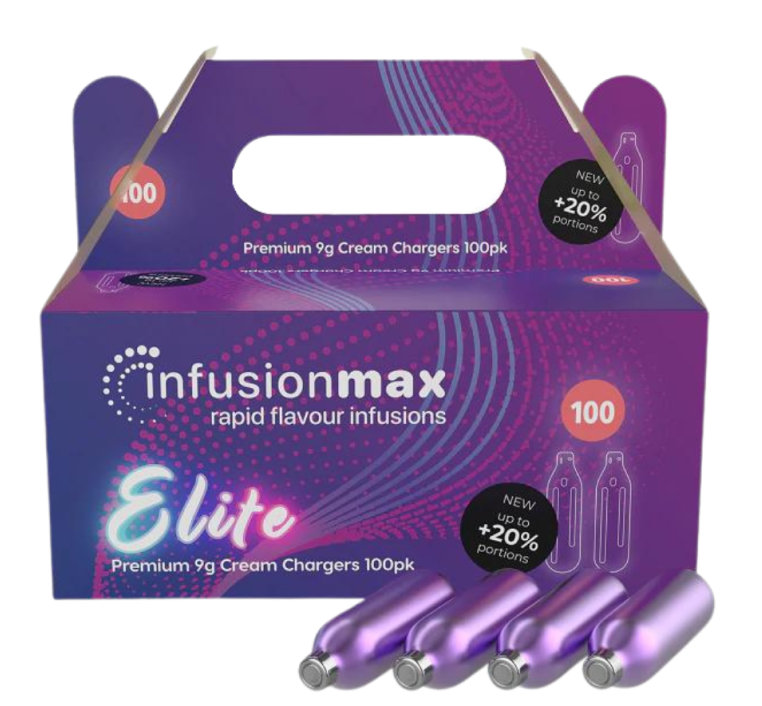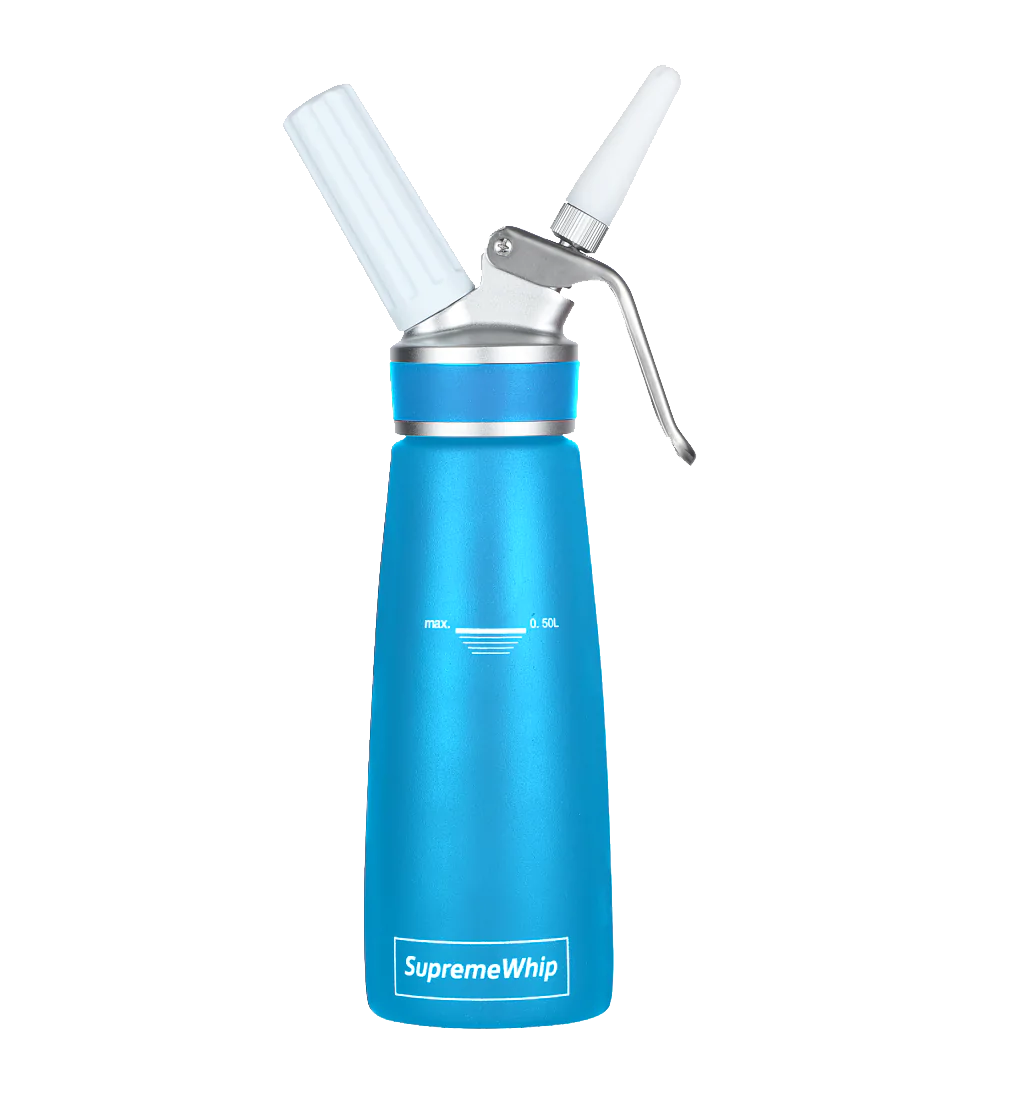 SupremeWhip Whipped Cream Dispensers
Great for home or professional kitchens
Simply add fresh whipping cream, powdered sugar to taste, insert charger, shake the dispenser, and enjoy delicious, fresh whipped cream. Fluffy whipped cream will last for up to two weeks in the refrigerator without the use of preservatives or stabilisers.

The nitrous oxide whipped-cream dispenser uses standard 8g whipped cream chargers to operate, and three decorating tips are included.
250ml, 500ml and 1L available: For all your cream dispensing needs–choose from compact through to larger sizes.
Included with dispensers: 3 FREE Decorator tips, a cleaning brush, charger holder and instructions.
Other Cream Charger Brands
Including iSi, FreshWhip, InfusionWhip and more
We supply a wide range of high-quality products suitable for home use, bars and commercial kitchens. Choose from a wide selection of professional cream chargers, N2O cylinders and dispensers ideal for any occasion.
Whether you're after a flavour-packed charger to inspire your tastebuds, a professional dispenser to concoct the perfect drink, or simply looking for the most cost-effective nitrous oxide canister.
Affordable & Premium High-Quality Cream Chargers
Long-lasting Cream Dispensers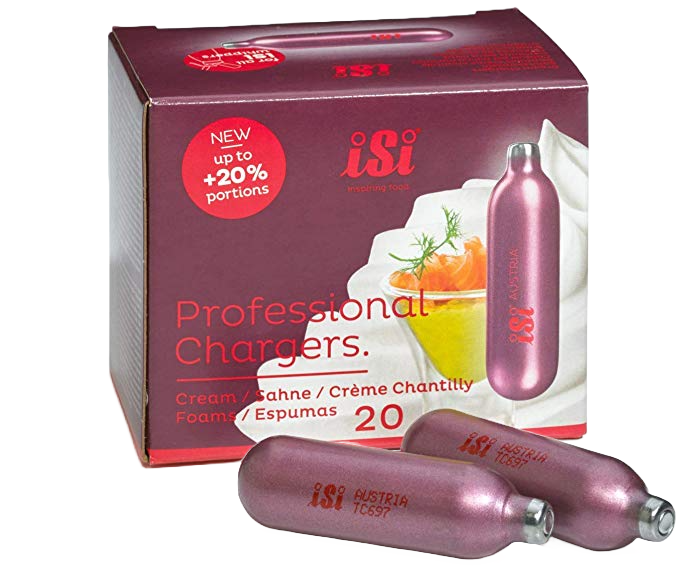 Become a Distributor
Get the best results, every time.
As cream charger manufacturers, we can create your own branded Cream Chargers (OEM)! We also supply our very own branded SupremeWhip, QuickWhip and Mr Whip Cream Chargers. These top-quality cream chargers contain the highest quality nitrous oxide and are also finished in a shinier, zinc coating – making them the perfect accessory for any kitchen.
We have volume licence agreements with distribution rights across the globe covering the USA, Canada, Europe, Asia and Australia, meaning we can guarantee the cheapest possible prices every time.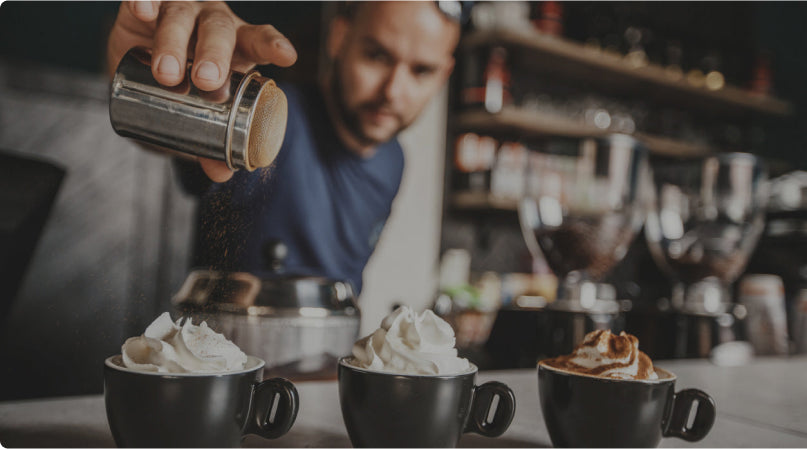 We deliver cream chargers and dispensers to customers across Australia, including Perth, Adelaide, Darwin, Melbourne, Syndey, Brisbane and the Gold Coast. With free shipping, if you spend over $100, you can SupremeWhip cream chargers today knowing you're saving money on your order.
Orders placed before 1:30pm AEST on a working day will be processed that day and we will endeavour to dispatch on the same day, depending on our delivery agent. A working day is any day other than weekends and bank or other public holidays. If delivery cannot be made to your address for reasons under the supplier's control the supplier will inform you as soon as possible.
A whipped cream charger is a steel cartridge filled with nitrous oxide gas used to create fresh whipped cream at a moment's notice. To use a cream charger, you need to fill a whipped cream dispenser with heavy cream and insert the cartridge into the bulb holder.
Cream chargers and nitrous oxide are legal to purchase and use for culinary purposes. We do not supply Cream Chargers to anyone under the age of 18. South Australia Customers – you are not allowed to purchase Cream Chargers between the hours of 10pm and 5am. When using a cream charger, please follow the manufacturer's advice & instructions.